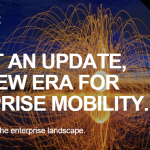 While many other countries opt to use BlackBerry Enterprise Server (BES), the Pakistan government has asked mobile phone operators to discontinue the use of BlackBerry Enterprise Server (BES) in the country by November 30.
The decision was taken after a meeting of various government departments on July 11. A notification issued by the Pakistan Telecommunication Authority (PTA) on Friday :
"Due to serious concerns expressed by security agencies, Mobilink, Ufone and Telenor are requested to give their BES customers 90 days notice for closing their connections by or before Nov 30, 2015."
There are currently between 4,000 to 5,000 BES subscribers in Pakistan currently who would be affected by the decision.
While BES to be discontinued, it was clarified that other BlackBerry services would not be effected, such as BlackBerry Internet Service (BIS) and BlackBerry Messenger (BBM).
Non-government organizations are criticizing the decisions, stating that it poorly affects the public interest in many ways.
Source: